Window Installation Eau Claire, WI
Choosing the best window for your West Central Wisconsin home can be daunting. I mean LowE, Argon, solar heat-gain, U-value, double glazed, triple glazed, Krypton? Really? Do you need help making sense of all the information available? Wood, vinyl, fiberglass, compozit, aluminum? What difference does it make? A LOT. Cheaper windows may seem fine at first glance, but once you understand the features, and know what to look for, you would be surprised at how big the differences really are. Give us a call and we can explain all the available features and the benefits of each.
Whether you are interested in improving the comfort, efficiency, value, or appearance of your home; the choice you make in windows can have a big impact on the return you can expect. A Liberty Exteriors representative can help you better understand the available features and show you how they will affect your decision.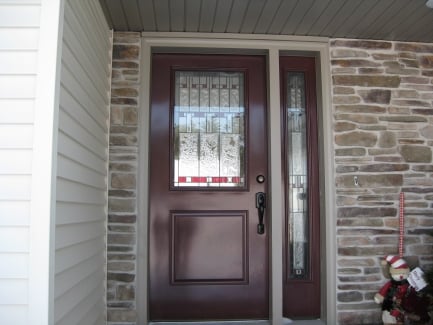 In addition to the features of the new windows themselves, you should also take in to account the experience and expertise of the people who will install them. Although the process sounds relatively simple - I mean the hole is already there right? - there will be a world of difference in the final outcome depending on the installation method you decide on. From a simple Out-and-In replacement to a complete tear out of the old unit including the frame, the end result depends on the method selected.
In a simple out-and-in (or pocket) replacement just the sashes of the existing windows are removed and a new unit is inserted in the old window frame. This is the quickest, and least expensive, method and will give you a much more efficient window unit for the least amount of effort and money. However, it is important to understand that you also give up a lot of glass space when you choose this type of installation. Also, you can also still experience drafts from air infiltrating through the voids around the old frame - even though the new window itself is not allowing air to infiltrate.
A complete tear out allows us to expose the empty areas around the old frames so these voids can be insulated, and any rot or damaged wood can be replaced. Insulating these voids with non-expanding foam will better seal the entire window area to eliminate drafts. Removing the frames also allows you to install a larger window than the pocket replacement will so you won't give up part of your view. Although a little more time, skill, and effort is required; the results are well worth the added cost.
High-quality windows professionally installed by Liberty Exteriors will not only light up your home, but they help to maintain its temperature and increase energy efficiency. Old, drafty windows are one of the leading causes of heat loss in a home. Why not spend your hard earned money on something more environmentally friendly like new, high-efficiency windows?
Looking to match some of your old windows with new replacement vinyl windows? Liberty Exteriors has got you covered. Contact us and we'll help you find a match.
THV Compozit Windows
WHAT IS A THV COMPOZIT WINDOW?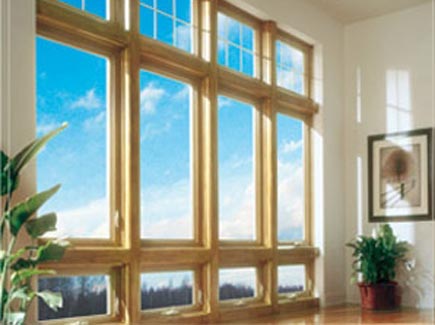 THV Compozit windows are made from expanded polymer composites (EPC) produced in the presence of physical / chemical blowing agents, resins and modifiers, resulting in foaming materials with closed cells to enhance and improve impact resistance, weathering characteristics and superior thermal performance. EPC withstands moisture and rot, creating a window 400% stronger than ordinary vinyl. In fact the R-factor (insulation value) per linear inch of a THV window frame is 214% better than vinyl windows and significantly better than other frame types.
THVS Alter-Lite Glass Pack
THV Compozit windows feature thermal efficiency that is three times more than that of most companies to maximize performance. Each system incorporates three unique gases making up trigon gas, and four low e coatings strategically located for the best energy -efficiency to complete the glass pack. Trigon helps block the transfer of heat better than air while increasing energy-efficiency, adding protection from the suns damaging rays, and helping to deaden sound.
WARRANTY
THV is so confident in their products that they offer a 50 year Non-Pro-rated Warranty to show homeowners how dedicated they are to making a better product. They also allow the warranty to transfer to the next homeowner as well.
Our Services
What Our
Customers Say…
I had new windows and vinyl siding by Liberty Exteriors a number of years ago and the whole experience was nothing but great and positive! :-) Joe even came back to my house a number of times with questions that I…
Laurie
Request a Quote
We're happy to help you find exactly what you're looking for.